Trained Puppies Available
Please email to see if we have a puppy available that we have not posted yet.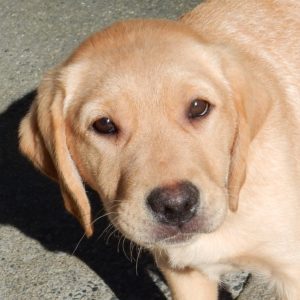 Started Puppy
Yellow Female
DOB 9-24-2018
 Available 2-23-2019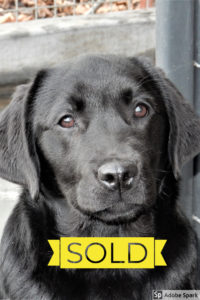 Started Puppy
Black Female
DOB 8-25-2018
Ready February 2, 2019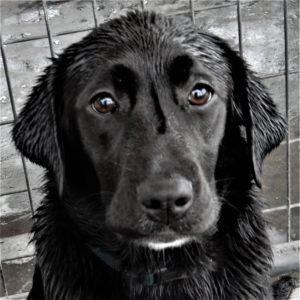 Started Puppy
Black  Female
DOB 7-1-2018
Available 2-2-2019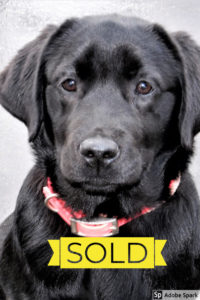 Started Puppy
Black  Female
DOB 8-25-2018
 Ready February 2, 2019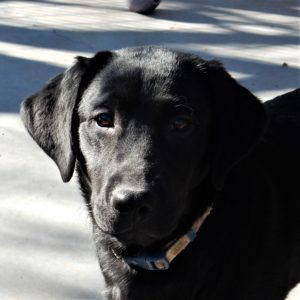 Started Puppy
Black Female
DOB 7-15-2018
Available 2-16-2019
Started Puppy
Chocolate Male
Available January 2019
DOB September 7, 2018
This program is for family's that want a started puppy.
Our Positive Reinforcement methods help to build a relationship with respect and trust, not fear and punishment. We use treats, toys, praise - whatever your dog finds rewarding. These methods help to create dogs that are happy and enthusiastic to learn. This method of training often provides quality, long-lasting results.
Each puppy enjoys our special area built just for our training program, their own clean, comfortable crate and individual kennel. We encourage our puppy's family to send a sturdy stuffed animal and/or bedding that your puppy will sleep with and will take to his/her new home. This makes the transition from our kennel to the puppy's new home much easier.
Areas we focus on:
Crate training

House trained to our home, making it easier to potty train to your home.

Introduce walking calmly on leash

Heal on leash without pulling, including following the handler when turning left and right.
Sit automatically when handler stops walking.
Walks politely without jumping up on people or sniffing excessively at humans.

Sit, stay & come

Sit and down, Sit and stay, and Down and stay.
Come directly into front center of handler when called.

Discourage jumping

Allows a stranger to pet while puppy stays in a sit position.
Puppy will not get up, jump or bark when a stranger approaches or while it is being petted.

Sit & wait for food

Walking up & down stairs

Bait training

Rewards puppy for learning a new command.
After command is successfully learned reward is transitioned to petting and "good dog"

Nipping & mouthing corrections

Socialized with other dogs & lots of people

Socializes with all dogs here including adult dogs.
Learning dog pack manners.
All of our puppies are registered with the American Kennel Club, micro-chipped and enrolled in the AKC ReUnite program before they go into a new family home.  This service is included in the purchase price of your puppy.  Puppies will have a complete puppy packet including information on the first series of shots, worming schedule and medication that has been given that you will need to share with  your vet.  A written guarantee,  and the basic schedule of sleeping and feeding that the puppy has been raised on will also be some of the information in your puppy packet.
We only take a few puppies at a time in this program. This assures that your puppy will get the time it needs to become a well trained puppy ready for your family.  We have found that our excellent puppy raising from the day the puppy is born makes our training program quite unique and the quality and success our puppies have when they go home after 8 weeks of training is evident.
Because of the high demand for Started Trained Puppies we work closely with a few select breeders to bring in additional high quality puppies into our started puppy training program.   All health clearances are completed on the Sire and Dam from their kennel and also DNA tested just like our puppies.  Most of these puppies are trained in our Oklahoma Kennel that is managed by our middle son Jake and his partner Susan and small daughter Hayden.  The Oklahoma facility is a working 40 acre horse and cattle ranch that gives some of our clients dogs training around large animals and horse barn.
We also have an excellent apprentice breeder & trainer in Maxwell, CA that is learning how we raise and train these beautiful puppies.  She is under my supervision with the training methods I use and she is learning how to train puppies to Kentfield Kennels standard.  Because she is also new to our breeding program she will also have her own puppies completing the Started Puppy Training Program and we will offer some of her well trained puppies to our clients.